Patron: Shri Kamal Nath
Director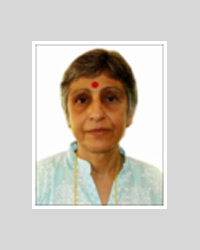 Dr Sandhya Bhalla
Dr Bhalla has over 25 years of work experience spanning across corporate, government and the NGO sectors. She was Director, Sharan before she came to DCCW, and prior to that has held senior positions in Confederation of Indian Industry and has been Member Governing Board &Advisor to Sahara, an NGO working with People Living with HIV/AIDS.
The Director is the CEO and reports to the Executive Committee. She can be contacted at director.dccw@gmail.com
Executive Committee
The Executive Committee is an elected body that is responsible for the overall management of DCCW's affairs. Its members work strictly in an honorary capacity. No remuneration, sitting fees, or any form of compensation is paid to any Executive Committee members, nor does any Executive Committee member receive travel fees towards attending any DCCW meetings.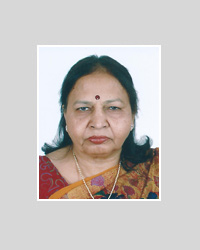 Ms Sudha Gupta
Hony President
Sudha is a Social Worker of over 40 years standing. She is a founder member of Mahila Mangal (1976) and works with underprivileged girls & children. She has previously worked as a Magistrate for juvenile justice. She is a Trustee of the Virendra Gupta Charitable Trust, which works for the rehabilitation of unwed mothers, and she is also associated with the Sant Parmanand Hospital, Delhi. Sudha has been associated with DCCW since 1972.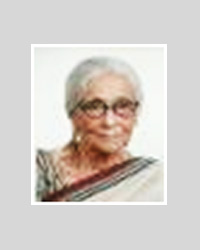 Ms Meenaxi Gupta
Hony Vice President
Meenaxi has been a social worker for over three decades and worked with many charitable organisations and institutions including Holy Family Hospital over this period. She has been associated with DCCW since 1987. She graduated from Bangalore University and is a linguist, being fluent in all four South Indian languages apart from English and Hindi.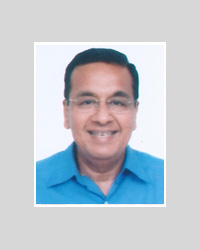 Mr Pradeep Kuckreja
Hony General Secretary
Pradeep is an honorary Director on the board of SSIPL Foundation and is simultaneously following his lifelong hobby of acting both on stage and in films. He has previously been an entrepreneur for many years, following which he worked as a Senior Consultant, Corporate Affairs with Mc Donald India. He has been associated with PALNA / DCCW since 1990.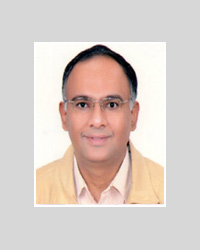 Mr Mukul Bhatnagar
Hony Treasurer
Mukul is a Chartered Accountant and Cost Accountant by profession and has been running his own chartered accountancy practice MUKUL BHATNAGAR & CO. in Delhi since 1991.He has wide experience in audit, finance and income tax. He specialises in advising companies on how to increase revenue and control costs. He has been associated with DCCW since 2007.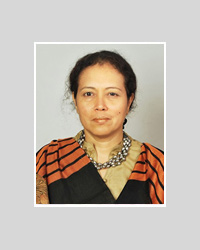 Ms Brinda Goradia Shroff
Hony Joint Secretary
Brinda has been a businessperson in the area of Manufacturing for the last 25 years. She is also Vice Chair of the Managing Committee of The Indian School, New Delhi. Brinda is also a published poet. She holds an M. Phil degree in Economics and Politics of Development, from the University of Cambridge, UK. She has been associated with DCCW since 2007.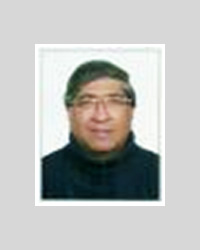 Mr Asheesh Vaderaa
Member
Asheesh has an established businessman in the Leather and retail industry for the last 35 years. He has been associated with DCCW since 1996, working with PALNA for ten years and thereafter has been involved with the management and running of DCCW's Orthopaedic Centre. Asheesh is an alumnus of St Stephen's College, Delhi.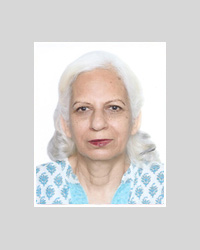 Ms Sunita Parmar
Member
Sunita Parmar has been active in Social work activities right from her school days. She got involved with the activities of DCCW since 1984 and has served as a member of the board in various capacities since 1994. She is a Trustee of the Satyawati Balbhadra Krishan Bhuwan Charitable Trust. Sunita holds an MA (Phil) degree from Delhi University.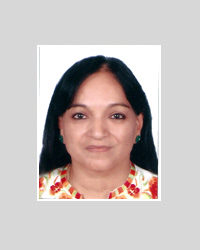 Ms Asha Gupta
Member
Asha has been a social worker for over 25 years, and has been associated with DCCW for almost all of that time, being involved with the crèche, Palna and Vocational Training programs. She has worked for over 15 years with Indian Council for Child Welfare and has been the Treasurer for the past eight years. She did her BA in English (Hons) from Rajasthan University.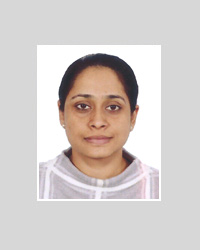 Ms Barkha Kumar
Member
Barkha is an entrepreneur and a Whole Time Director with an organisation in the area of Exhibition of films. She has been associated with DCCW since 2006. Barkha graduated from Hansraj College, Delhi University, with a BCom (Hons) degree.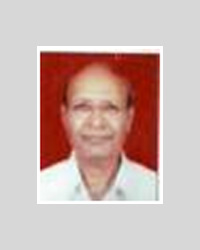 Mr Ravi Bahadur
Member
Ravi is a Chartered Accountant and Finance expert by profession. His professional career of over 40 years spanned various management positions in large corporate groups and setting up projects in collaboration with multinational firms, finally retiring as Finance Director of DCM Ltd, Delhi. He has been associated with DCCW since 1987 assisting with its accounting, legal and other management needs.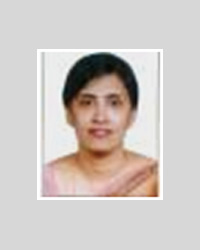 Ms Kiran Dalmia
Member
Kiran got involved with DCCW in 2003 to help with the erstwhile Creche program. Being a textile designer, she then also got involved with the Vocational Training Program, and later became a member of the Executive Committee. Kiran holds a B Com degree from Bombay University, and a diploma in Textile Designing.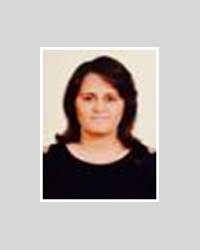 Ms Sunita (Tia) Luthra
Member
After her initial years in Canada where she worked with Canada Trust Realtors, Sunita came to India in 1989 and started a fabric business. In 2006 she started helping DCCW with its Vocational Training programme and since then her involvement has grown to include the BalChetna program and overall management as part of the Executive Committee.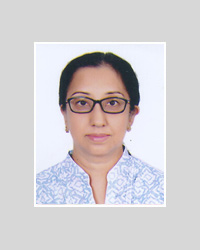 Ms Radhika Minocha
Member
Radhika is an advisor for social enterprise, and has extensive experience spanning over two decades in investment banking and non- profit management. She has been associated as Board/ Executive member with non-profit organisations focused on arts and disability, women and children, both in India and the US. She has an MBA from University of Bombay and has done a course in Non-Profit Management from Georgetown University, Washington DC. She has been associated with DCCW since 2012.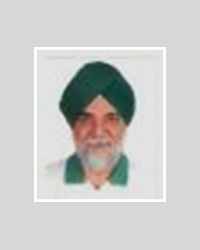 Mr Ishwinder Singh
Member
Over a career spanning 40+ years, Ishwinder has held management positions in several corporates including DCM Ltd and Hindustan Lever Ltd, and as CEO in the Murugappa group, before starting out as an entrepreneur in the area of exports, a business he continues to manage and run. His interests include alternate healing therapies. He holds a post-graduate degree in Marketing and Sales Management from Delhi University. He has been associated with DCCW since 2013
Staff
The day-to-day operations are carried out by an experienced and very dedicated staff, some of whom have been with us for well over two decades. The total staff strength including all professional and support staff across all centres is about 250.
Due to the nature of the activities of DCCW, there is a preponderance of women both on the board and the staff as a large segment of the staff are ayahs/ nurses/care-givers to infants and children.