Guddi
This is Guddi – who is fighting against all odds to climb out of abject poverty to establish her place in a wintry sun.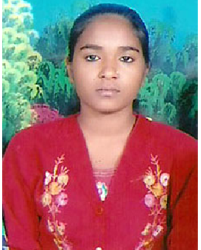 Guddi's father is a daily wage worker, who makes a scrappy living at best. Her mother is a homemaker. Guddi did a year's course of sewing at our vocational training centre in Shahabad Dairy, and she is now earning more than her father. She helps her siblings and their studies and her income ensures there is food in their home. The parents are bursting with pride at their younger daughter's achievement.
Well done Guddi, DCCW wishes you the very best in the New Year!