What we do
We are committed to providing programmes and services aimed at caring for and developing under-privileged children in and around Delhi. We achieve this through effective programmes in the areas of nutrition, medical services, vocational training, care of abandoned children, adoption, rehabilitation of mentally and physically challenged children, and providing day-care and non-formal education.
ALL activities and policies of DCCW are colour / caste / community blind, and are based on secular principles. The main criteria in most of the activities is the financial status of the families whose children avail of DCCW services as our programmes cater only to poor under-privileged children. Today, these services reach over 2500 children daily and are provided virtually free of cost to them.
All our programmes run on donations. All donations to DCCW are exempt from tax under section 80G of Income Tax Act 1961.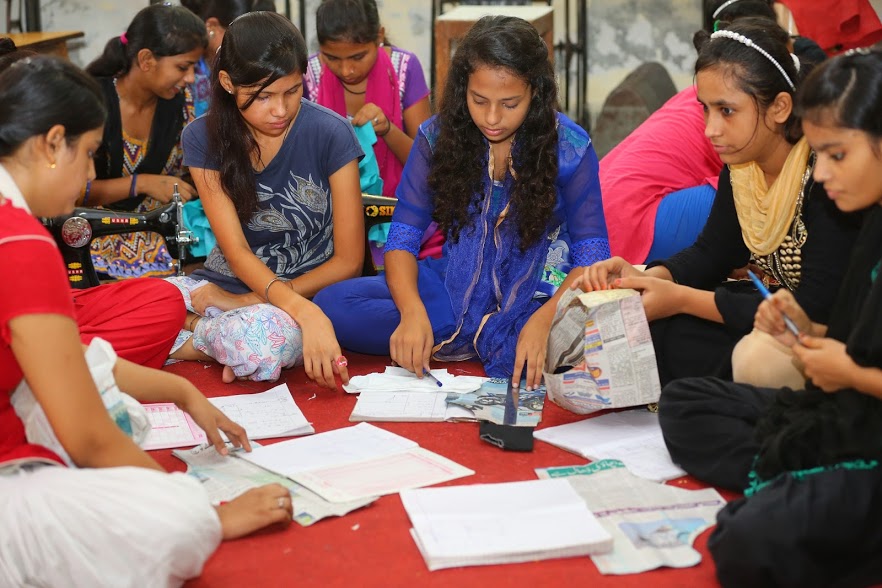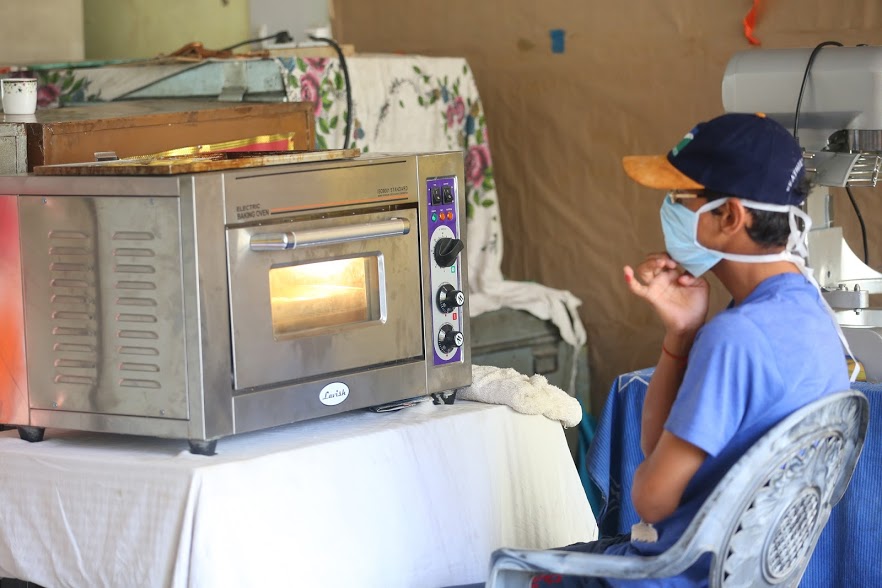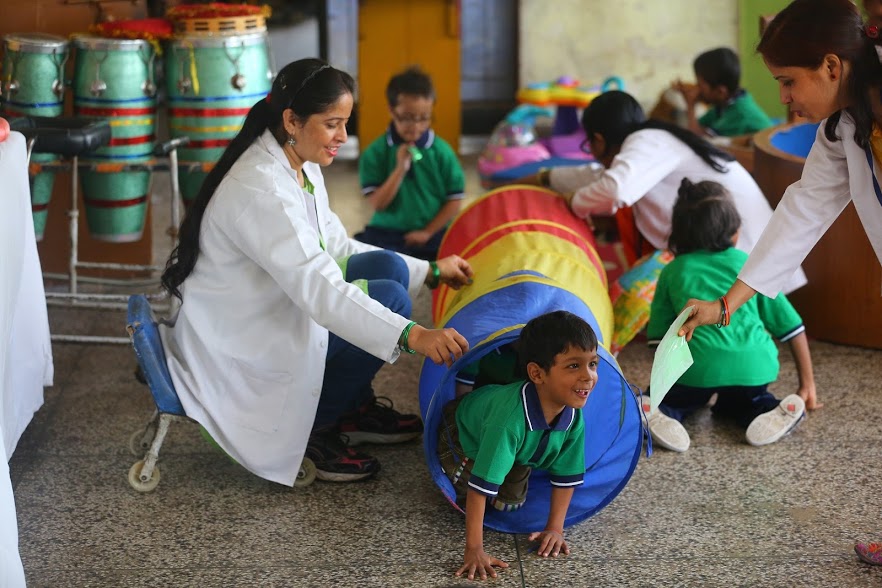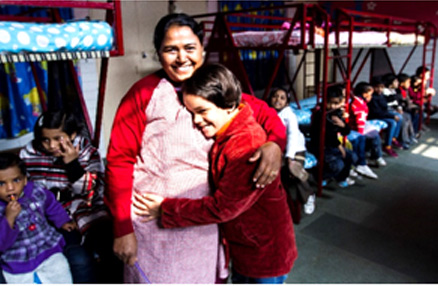 PALNATM is probably the most well-recognised face of DCCW. Set up in 1978, PALNATM is our home for lost, abandoned or homeless children. There are typically about 60-75 children at any given point of time.
Many children arrive in a precarious condition and our first priority is getting them on the road to good health. They are cared for in a home-like environment, with a focus on their physical, mental as well as emotional development, and once they are well and stable, efforts are made to place them in adoption with a suitable family.
The Orthopaedic Centre was set up in 1991 to provide total rehabilitation to physically challenged children from under-privileged families. The services provided include corrective surgery, pre- and post-operative care, provision of aids, physiotherapy, occupational therapy and counselling.
To date : - Over 9,000 corrective surgeries have been performed - Over 27,000 children have been fitted with aids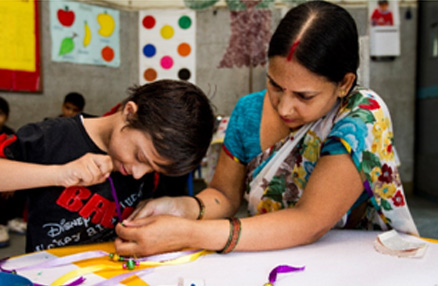 Bal Chetna is our programme for the rehabilitation of mentally challenged children. It was established in 2002 in response to the growing number of mentally challenged children that were being abandoned at PALNATM.
The day care programme was started based on the input of our staff that there were many children with mental disabilities living in slums and resettlement colonies whose parents were unable to provide them the attention that they needed. We have three day-care running in Delhi where these children are provided with all necessary therapies as well as proper nutrition
Started in 2014, with the aim of preparing young, underprivileged children in the age group 2 to 6 years to attend mainstream schools, the results to date have been excellent. The centres focus on the child's physical, mental, emotional and social development., as well as preparing them academically for school.
The demand for this program is continuing to increase as it is gaining popularity by word of mouth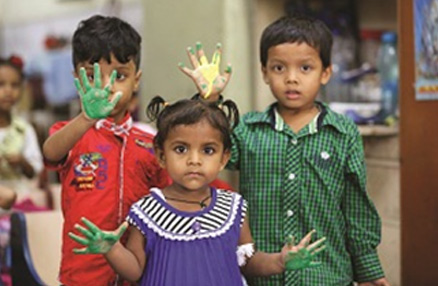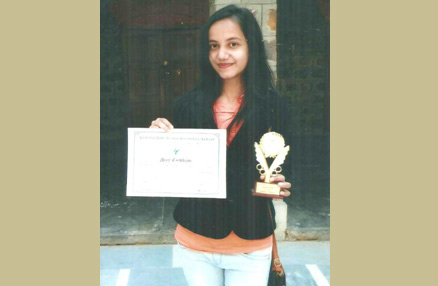 The Educational Sponsorship Programme provides financial support, guidance, counselling and health check-ups to about 1000 academically bright school-going children from low income families, every year. The objective of the programme is to keep children from dropping out of school.
DCCW runs year-long Vocational Training Programme for approximately 400 adolescent girls, as well as some physically and mentally challenged girls and boys, every year, to teach them income-generating skills such as tailoring, beauty culture and computers.
There are typically over 400 participants every year across the various centres operating across Delhi.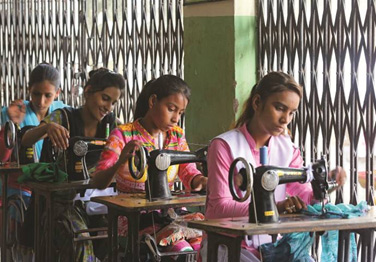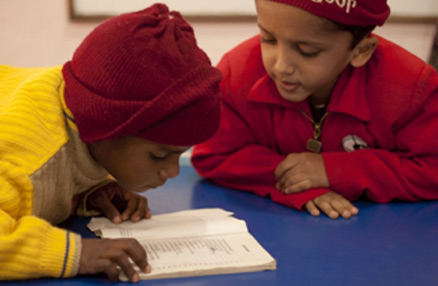 The Supervised Homework Scheme reaches out to around 175 underprivileged children in classes 1-4, who need academic assistance to keep up with their school work. These children cannot get the help they need from their families, and therefore tend to drop out of schools as they are unable to cope. Here teachers help them with their homework and clarify their doubts.
DCCW's Working Children's Project reaches out to children working in the unorganized sector, who are engaged in poorly paid and hazardous jobs, usually helping their parents in jobs such rag-picking, packing etc. The programme helps these children get an education, proper nutrition and medical care.
The Working Children's Programme has approximately 100 working children enrolled in it.